Travel can be one of the most educational experiences imaginable.  Even short trips that require hearing a new language, or seeing a new culture, or living in a new way (like camping) can make big changes in a child's life.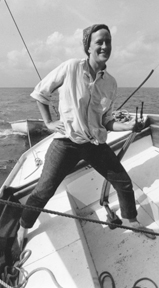 In 1970, my husband and I took our two children, Matthew (13) and Melissa (11) on a voyage that lasted 18 months.  We sailed a 31-foot sloop from New Orleans to West Africa and down the coast as far as Ghana.  We did "school" as we went, and the children learned sailing, piloting, marine biology, and we stayed amidst other cultures for periods of time—the Azores (Portuguese), the Canaries (Spanish), Senegal (French) etc.
We needed the kids to take watches and help with activities like cooking and boat maintenance, so they learned lots of everyday skills about how to take care of themselves in the world.  As part of "school" we asked them to keep a log (diary) of their experiences.  I would make suggestions from time to time about their writing and help with spelling, grammar, etc.  We eventually published a book called "Voyage of Aquarius" (including the most interesting logs of all four of us) about the experience of crossing the ocean in a small boat.  But we never got around to publishing the story of our adventures going down the coast of Africa and 300 miles into the interior up the Gambia River.
Matthew wrote some fascinating entries that I have just compiled into a book for middle school students called "Our Big Blue Schoolhouse".  It includes some wonderful photos taken by Matt, a professional photojournalist. If you are interested in this book, you can email me at herron at talkingfingers dot com.