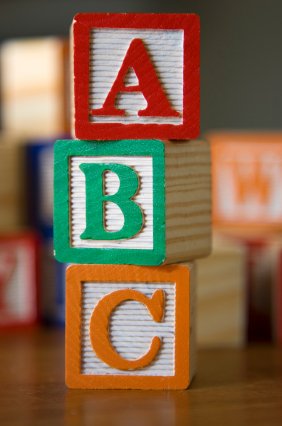 Recent brain studies are concluding that the automation of letter-speech sound processing takes many years to develop because it is not just the learning of an association, but a neurobiological integration process involving the linking of speech and reading networks. The young reader must combine a large number of paired-associate memories (26 letter shapes, 40 speech sounds –26 more if he learns both capital and lower case shapes) and organize them in his brain in such a way that they can be combined and recombined in immediate and instantaneous access to word pronunciations and word meanings.
To achieve automatic visual word recognition, these networks must begin to accomplish with one stroke of attention what originally required dozens. The young brain must systematize the work to be done and must develop a system of automatic habits corresponding to the system of tasks, because reading (unlike speech) does not come pre-wired. As reading is first introduced, the brain organizes and stores the information wherever it is processed. If the instruction involves pronouncing and segmenting whole words, and linking letter shapes to those spoken sounds in a systematic way, these new networks, over time and with practice, will be linked efficiently to word pronunciations and meanings.
Therefore it is important that early instruction in phoneme awareness and phonics encourages children to attend to their own physical production of phonemes as they segment words, and builds new reading skills on the neural foundation of existing speech networks.