include($_SERVER["DOCUMENT_ROOT"]."/_includes/topheader.php"); ?>
We ship orders on Mondays, Wednesdays and Fridays. All packages are sent UPS ground, which takes 7–10 business days. If you want to pay to have your package sent faster, please be aware that it will be mailed on the closest Monday, Wednesday or Friday from the date of the order.
To place an order by phone or learn about any special offers, please call 1-800-674-9126.
Thank you.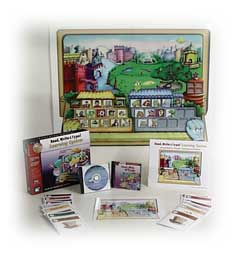 Need to Replace or
Re-Order RWTLS Classroom Materials?
JingleSpells Audio CD
20 Songs to Spell By (Songs from Wordy Qwerty)
[Product Details]

JingleSpells

$10

ONLINE EDITION


Educators Click Here for our discounted 1-year, 2-year and 3-year school subscription pricing

Home Users

Read, Write & Type - 1 Child

Read, Write & Type - 2 Children

Read, Write & Type - 3 Children

Read, Write & Type - 4 Children

Read, Write & Type - 5 Children


$35



$55



$70



$85



$100


HOME EDITION
[What's inside the box]

Read, Write & Type™

Wordy Qwerty

K-4 Bundle

$79

$35

$99

SINGLE SCHOOL EDITION (2 CD sets)
[What's inside the box]

Read, Write & Type™

Wordy Qwerty

K-4 Bundle

$89

$55

$124

LAB EDITION
[What's inside the box]

Read, Write & Type™

Wordy Qwerty

K-4 Bundle

$199

$149

$299

CURRICULUM PACK
[What's inside the box]

Read, Write & Type™

Wordy Qwerty

K-4 Bundle

$289

N/A

N/A

SITE LICENSE
[Product Details]

Read, Write & Type™

Wordy Qwerty

K-4 Bundle

$699

$499

$999

SITE LICENSE ADD ON
[Product Details]

Read, Write & Type™

Wordy Qwerty

K-4 Bundle

$22

$15

$35

NEW!!!!!

NETWORK EDITION
[What's inside the box]

Read, Write & Type™

Wordy Qwerty

K-4 Bundle

$899

$699

$1299

NETWORK ADD-ON
Additional Network Workstations Authorized

Read, Write & Type™

Wordy Qwerty

K-4 Bundle

$15

$12.50

$25

Classroom Materials
[What's inside the box]

Read, Write & Type™

Wordy Qwerty

K-4 Bundle

$99

N/A

N/A

INTERNATIONAL EDITION — 2-CD SET
[Product Details]

Read, Write & Type™

Wordy Qwerty

K-4 Bundle

$39

$29

$59
include($_SERVER["DOCUMENT_ROOT"]."/_includes/bottomnav.php"); ?>